Accurate and Automated Labor Budgeting
Combine accurate long-term demand forecasts with your detailed labor model and scheduling rules to create precise labor budgets.
Brings Finance and Operations together with an end-to-end process in a single platform that fits existing budget processes.
Precisely define labor hours that your business needs over the next 12 to 18 months, by skill and location
Create dynamic budgets by quickly modeling what-if scenarios or directly adjusting the total budget hours
Use powerful tools to model scenarios and set the budget for automatic execution in Legion Automated Scheduling
Better visibility and deeper insights – track budget to execution, identify gaps, and adjust budgets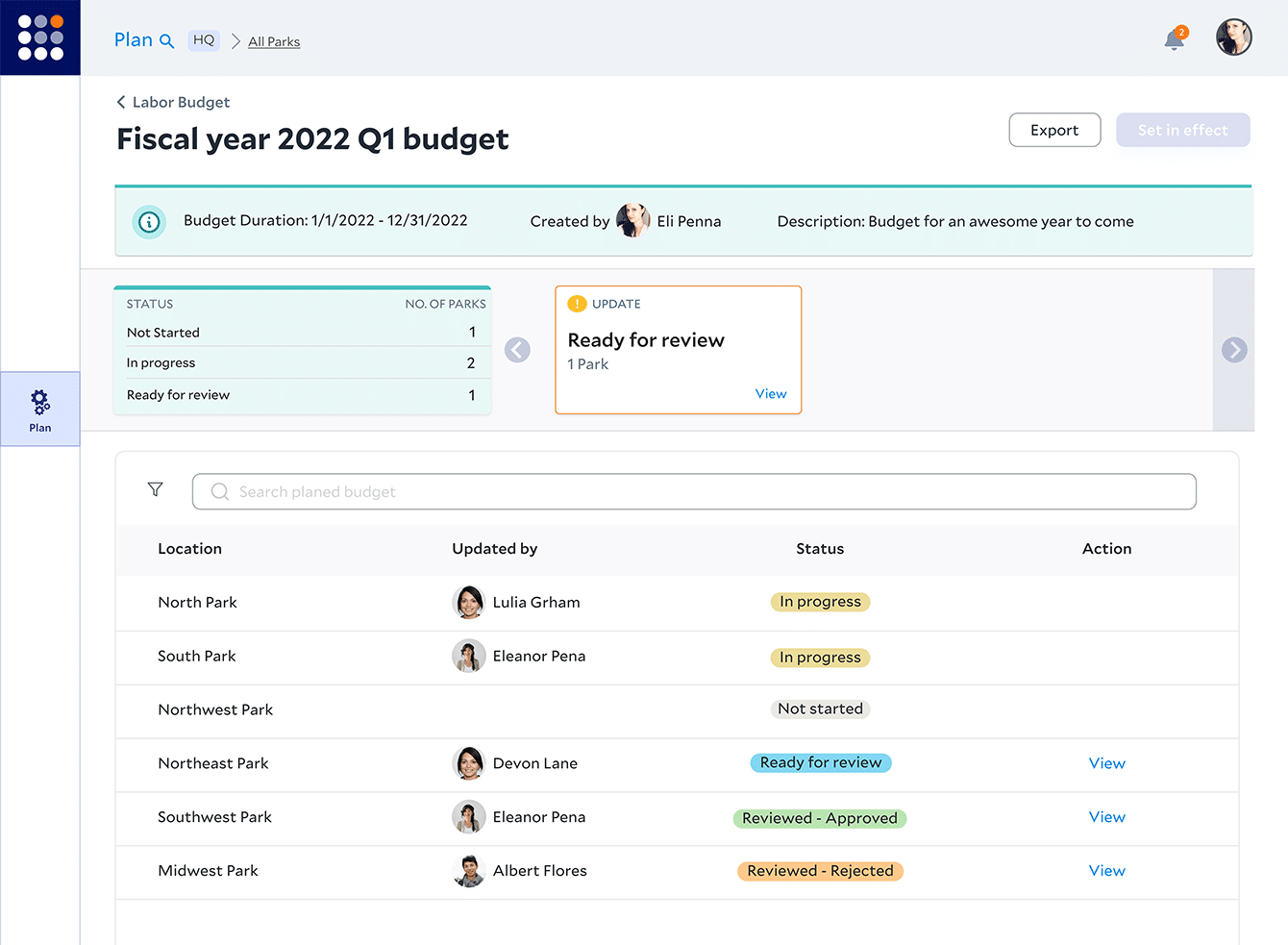 Base budgets on accurate forecasts
Generate precise labor budgets that connect your staffing model with the stores' labor models – creating an accurate labor budget that can be enforced in schedules every week up to 18 months out.
Increase business agility
Create dynamic budgets by quickly and easily modeling multiple what-if scenarios to identify profit-optimized "best bet" labor decisions that balance costs and revenue impacts – or directly adjust the total budget hours.
Improve labor budget execution
Ensure HQ Planners and Store Managers can collaborate and create bottom-up or top-down annual budgets with tracking for budget to execution that automatically identifies gaps and makes adjustments.