Accurate budgeting that's aligned with your operating labor model
Enable finance and planning teams to easily create and enforce labor budgets – using accurate, long-term forecasts powered by machine learning and incorporating labor models, wage rates, and other rules used for executing weekly schedules.
Continue your product tour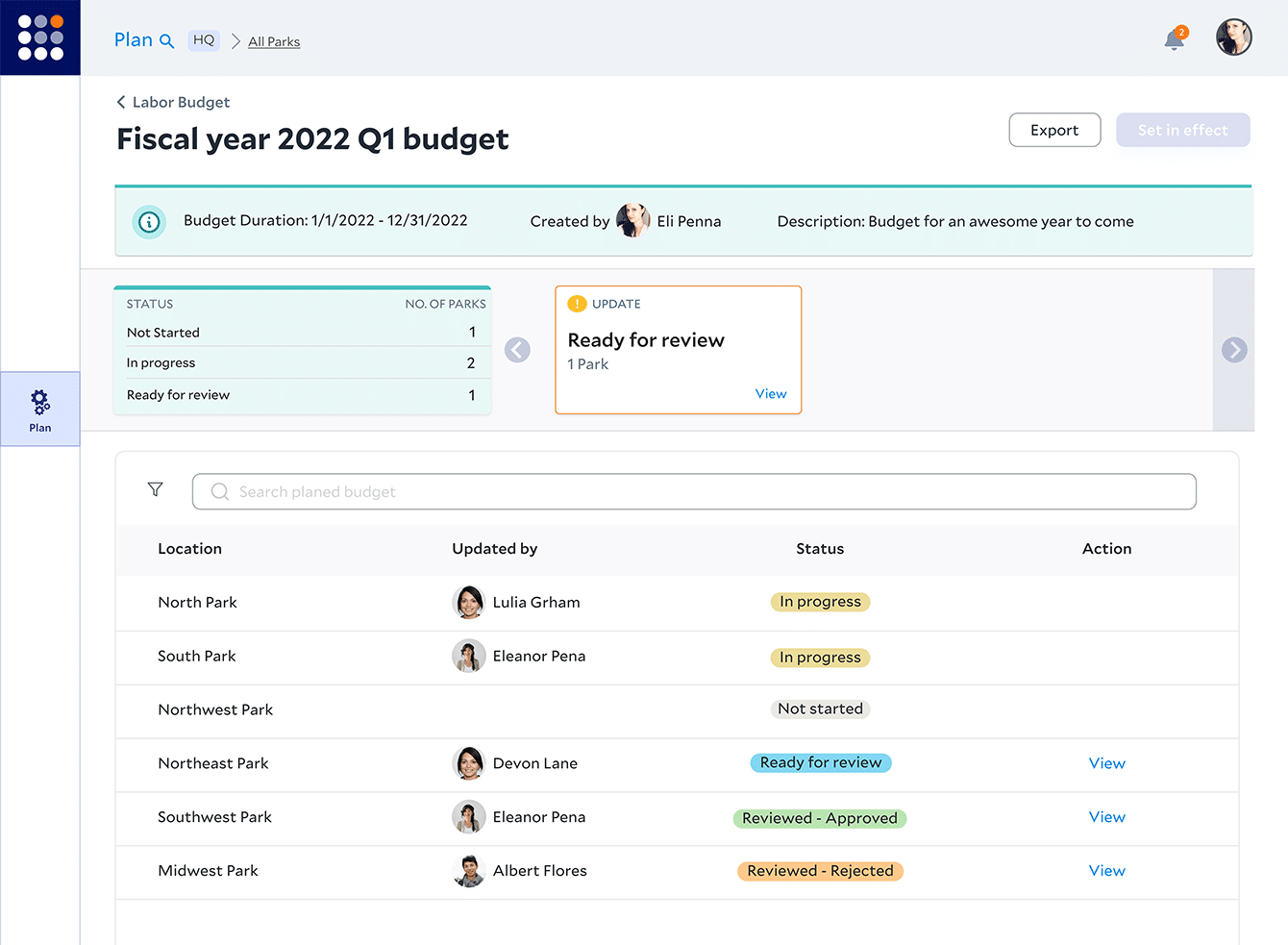 Increase long-range labor budget accuracy by creating budget plans based on accurate, granular demand forecasts powered by machine learning and rooted by optimized labor plans used in the weekly schedule.
Location-hierarchy-based access allows the option of bottom-up input and visibility. For example, you can allow districts to enter their operating hours, create and submit their budget scenarios.
Model what-if scenarios by explicitly adjusting the inputs, such as sales, traffic, channel mix, location variables, and/or directly adjusting the total budget hours.
Option to automatically apply labor budget constraints to the automatically generated weekly schedule.
Create Long-Range Labor Budgets
Budget planners can create labor budgets centrally at HQ or bottom-up from the field level, leverage machine learning-powered forecasts and existing date-effective configurations
Specify budget plan duration: max 12 month planning period, up to 18 months in advance.
Review and update inputs to create a top-down budget for all locations or review roll-up of bottom-up budgets when each region or district submits its budget for review.
Manage Budget Inputs and Outputs
Easily edit the inputs to model various budget scenarios
Option to use Legion forecasted demand or externally loaded demand
Apply the same labor models as in weekly schedules
Export the budget output labor hours to review, approve, and set budget in effect
See how Legion WFM can help you optimize labor efficiency and enhance the employee experience simultaneously.