AI-Powered Workforce Management Platform
Reduce labor costs significantly, cut scheduling time in half, and achieve 95% employee engagement — simultaneously and at scale.
Used by companies in 30,000 locations globally and 450,000+ happy customer employees
Maximize labor efficiency and employee engagement simultaneously with Legion WFM
Optimize labor efficiency
Create optimized labor plans that are automatically customized for each location based on AI-forecasted demand.
Cut scheduling time by 50%
Automatically create fully compliant, personalized schedules in a single click.
Empower employees with schedule ownership. Enable them to view shifts, claim open shifts, swap shifts, and more from an easy-to-use self-service mobile app.
Automate labor compliance
Automatically manage labor compliance, including predictive pay, OT, premium pay, clopening, minors requirements, and more.
See Legion AI-Powered Workforce Management Platform in action.
Learn how to optimize labor efficiency while simultaneously enhancing employee experience.
The Legion Workforce Management Platform
The Legion WFM demand forecasting engine automatically delivers consistent, accurate forecasts week after week. Powered by machine learning, it ensures accuracy is scalable and automatically generates consistent results across all your locations.
Automatically generated, highly accurate demand forecasts are used to create an optimal labor plan. No more mapping between labor models that are used by finance for forecasting and by operations for scheduling.
Create AI-optimized schedules in a single click. Employee preferences and skills are automatically matched with the optimized labor forecast, compliance requirements, and custom staffing policies to create fully-compliant, perfect-match schedules.
Reduce turnover and improve employee engagement by giving them greater control over their schedules with an easy-to-use mobile app.
Easily record, monitor, and track track time and attendance on the web or with a smart kiosk. Legion WFM integrates seamlessly with leading payroll systems.
The Legion Labor Budgeting module enables Legion WFM to create labor budgets using accurate, long-term forecasts powered by machine learning, as well as operating hours, labor models, wage rates, and other rules used to execute weekly schedules. Budgets can be fine-tuned using templates and what-if models and then set for automatic execution with Legion Automated Scheduling.
Legion Frontline Communications enables businesses to transform how they communicate with employees by removing barriers that have prevented businesses from providing communications tools to their hourly employees. Legion Frontline Communications offers a complete set of modern tools designed specifically to allow frontline hourly employees to communicate and connect with peers and managers.
Legion InstantPay gives your employees the power to access earned wages whenever they need them – all through the Legion app they use every day. Supporting financial well-being for employees through effective and responsible access to earned wages has proven to increase employee retention and make recruitment easier.
Legion Performance and Rewards automatically measures employee performance and computes rewards or infraction points to objectively measure an employee's daily performance. Managers can effortlessly evaluate and reward high performers, while in-app leaderboards gamify the employee experience to help drive motivation.
Integrate Legion WFM seamlessly with your HCM and payroll systems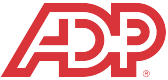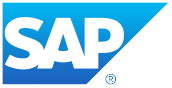 Integrate Legion WFM seamlessly with your HCM and payroll systems
Customers Love Legion WFM