5 Milestones on Your Journey to AI-Powered WFM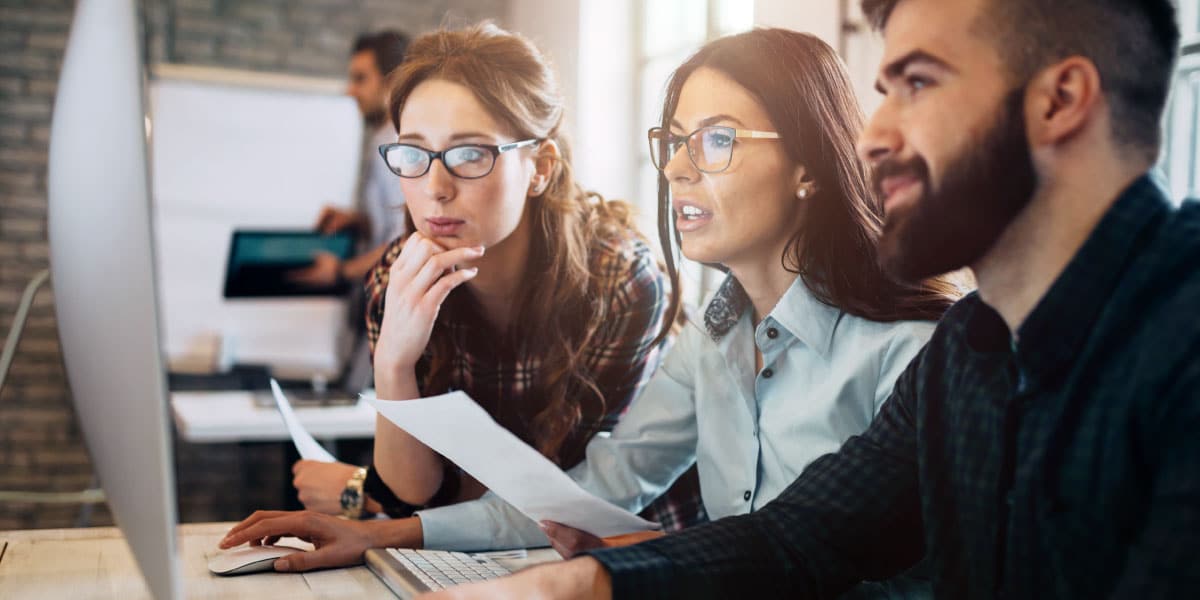 My last two posts covered why AI-powered workforce management (WFM) is a huge opportunity for retailers like you and how to create your WFM business plan that builds executive support. But what is the actual journey to AI-powered WFM like, and what help do you need along the way? Here are the key milestones on the path to the possible.
#1: Planning
With Legion, planning is a collaborative effort, merging your unique goals with our extensive product knowledge and process experience. And the collaboration starts immediately. We work with your business leaders and technical staff to identify key roles, define responsibilities for each role, and communicate them clearly to all stakeholders. We continue this communication and collaboration throughout our sales and implementation cycles.
Your roles may include a Client Project Sponsor, Client Project or Program Manager, a technical team lead, and Client WFM Subject Matter Experts (SMEs). We introduce these key contributors to our delivery team, creating a unified project group that's aligned and committed to a successful outcome.
Your actual planning process is unique, and it's guided by the experience, real-world practical knowledge, and best practices of our delivery team. Through continuous delivery practice refinement, our team applies our blended waterfall-agile (hybrid) delivery approach that relies on effective teamwork. This approach is the basis for the next steps, including configuration, UAT Testing, Go Live, and Rollout.
#2: Implementation
Our low-risk approach delivers rapid time-to-value. We typically go from project kick-off to User Acceptance Testing (UAT) in weeks because:
You just add your input to our template-based configuration center, and the application is automatically configured in seconds.
Our application is preconfigured with built-in options to meet federal, state, and local regulatory requirements, so you can make compliance decisions.
By combining waterfall and agile methodologies, the Legion Implementation Methodology lets you start using Legion WFM in the first several weeks. That means you get hands-on experience with each module before the User Acceptance Testing (UAT) Phase, so you can complete UAT rapidly.
In the Discovery Phase, we meet with the project team to demo your Legion WFM solution, define the project, gather all requirements, and share the "Path to the Possible." The goal is to show you the potential business value of fully leveraging your AI-based Legion WFM solution, which will inform your specific design.
In the Design Phase, we create a living blueprint for all aspects of your solution, along with the associated integration and workflows by persona.
The UAT Phase ensures your end users get the full functionality you expected from your solution. The project team will fully test the end-to-end solution set during the UAT Phase.
You then move into the Pioneer Phase, expanding the use of your solution to a much larger group of locations. Based on the intuitive nature of Legion WFM and built-in, self-guided functionality, this progression is typically quite simple.
The final phase of the methodology is the Adoption Phase when you'll fully deploy Legion WFM to your entire organization.
#3: Training
Legion WFM is self-service by design and so is our training. It's highly intuitive, with built-in product tour functionality through Legion Tours. This feature lets users quickly ask "how-to" questions, and the application walks the user through the requested process.
We also offer live onsite training geared for a "train the trainer" approach, as well as virtual application-based training for Legion WFM users. Both approaches help administrators and users run your business without interruption.
#4: Scaling Up and Out
Due to the intuitive nature of Legion WFM and Legion Tours functionality, our customers can typically roll out to their enterprise faster and with much larger groups of locations.
#5: Expanding the Capabilities
Legion WFM is platform-centric, which means you can easily implement individual or bundled modules. And, Legion continues to innovate and expand the entire platform's capabilities. We release new features multiple times per year, and all new functionality is delivered in the "off" state, so you can choose when to take advantage of innovations.
Take the Next Step
Let's start collaborating! Just book a meeting and tell us more about your WFM vision. We'll give you ideas about the possibilities and help you get started on your Path to the Possible using Legion WFM.